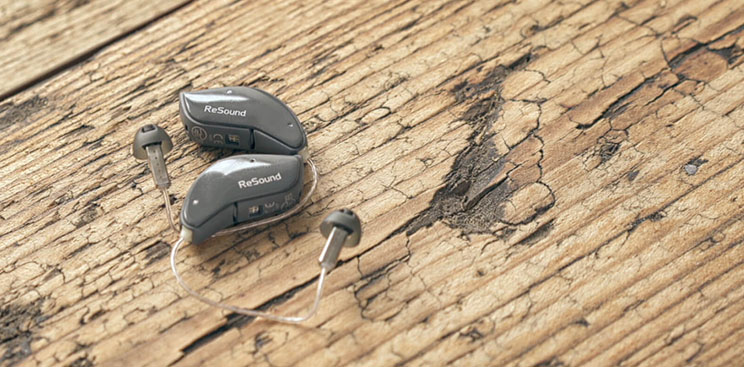 Nardelli Audiology, is now offering ReSound LiNX 3D as part of their product line. ReSound LiNX 3D is a personalized hearing system designed to meet the need of all patients.

With ReSound LiNX 3D, Nardelli Audiology patients receive ReSound's 5th generation 2.4 GHz wireless technology combined with their 3rd generation of binaural directionality for excellent sound quality, spatial awareness and speech understanding. Studies show that because ReSound LiNX 3D is up to 50%ᵻ better at identifying speech across various environments*, patients can:
Hear up to 80%ᵻᵻ more of the sounds around them** and
Understand up to 40%ᵻᵻ more speech in noise**.
In addition, ReSound LiNX 3D offers direct streaming and has the ability to wirelessly connect to both the complete line of ReSound accessories as well as the new ReSound Smart 3D app, giving patients more ways to customize their hearing experience than ever before.
"We are excited to offer our patients the next level in hearing care," said Cynthia Nardelli, Certified Audiologist. "ReSound LiNX 3D will allow us to better support our patients after the first fit with personalization through the Smart 3D app."
ReSound LiNX 3D is available now in our offices. To set up a consultation and try out the latest in hearing care technology, please call and make an appointment at 304.931.4089 (Clarksburg, WV), 304.933.4329 (Bridgeport, WV) or 304.825.2063 (Farmington, WV).
† Compared to other premium hearing aids.
†† Compared to premium hearing aids with narrow beamforming.
Sources: *Groth (2016), **Jespersen et al. (2016)