Limited Time Offer
Now through December 31st, 2019
Help us bring a smile and a bed to a local child! Schedule a FREE hearing test with us by December 31st and we'll make a donation to the SHP foundation on your behalf. For each person that purchases hearing aids by December 31st we will double the donation!
Call us today to schedule an appointment! (304) 931-4089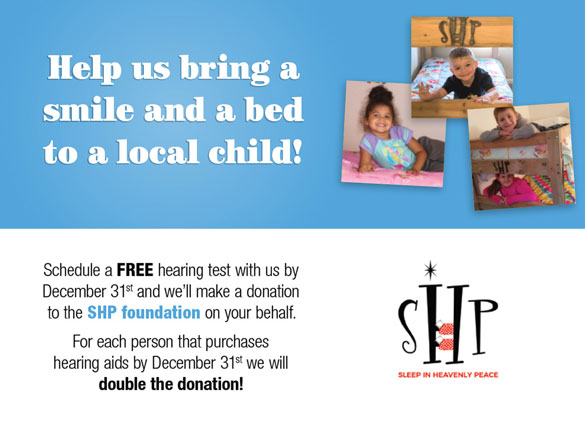 Request a Call Back
Contact your neighborhood doctors for hearing health care today to set up an appointment with an audiology & hearing healthcare professional to discuss your hearing health, hearing aids, and the best way to treat your hearing loss.