How can we serve you?
Nardelli Audiology provides comprehensive hearing evaluations and tinnitus (ringing-in-the ear) evaluations. We offer individual solutions considering both lifestyle as well as budget to treat tinnitus and hearing loss. Do not hesitate to contact us today!

We provide all our customers with follow-up care. In order to adjust to your new hearing aids it is very important to continue to visit your hearing care professional until you are completely satisfied and comfortable. Your Neighborhood Doctors For Hearing Health Care.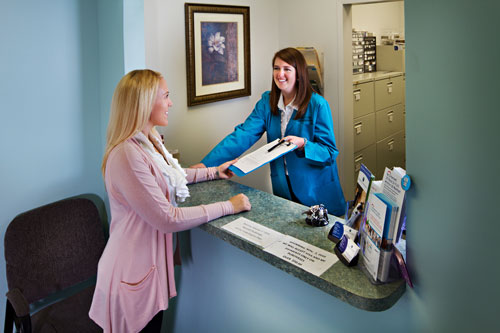 Video Otoscopy - Allows patients to see their ear canals and eardrums on a video monitor. Determines presence of wax or other conditions that might require medical treatment. Find out more
Real Ear Measurements - Computerized equipment that measures hearing aid performance in the ear canal. The response is compared to a target response based on your individual hearing loss. The comparison determines what fine tuning adjustments are needed to better match the target.
Hearing Aid Analyzer - Computerized machine that measures the various parameters of a hearing aid such as frequency response, distortion and internal noise. The results are compared to the original factory specifications and will determine whether that aid is performing as it should be.
Hearing Aid Fine Tuning - For fitting and fine tuning of state-of-the-art advanced technology digital hearing instruments. Allows simulation of various real world environments to better fine tune the hearing instrument performance.
Bluetooth - Provides a wireless connection between your hearing aids and bluetooth enabled cell phones.
Request a Call Back
Contact your neighborhood doctors for hearing health care today to set up an appointment with an audiology & hearing healthcare professional to discuss your hearing health, hearing aids, and the best way to treat your hearing loss.