How long do hearing aid batteries last?
The length of battery life depends on a few factors such as how long you wear your aids during the day, if you open the battery door at night when you are not wearing them, and your degree of hearing loss (how much power the aid needs). As a general rule you can use the following information as a guide to normal battery life expectancy.
Size 10 = approximately 70 hours
Size 312 = approximately 130 hours
Size 13 = approximately 255 hours
Size 675 = approximately 600 hours
Become a member of our battery club and enjoy battery discounts. Batteries can be shipped to you at a small cost of 99 cents. For more information please call: (304) 842-9428 or (304) 622-9428
Print Flyer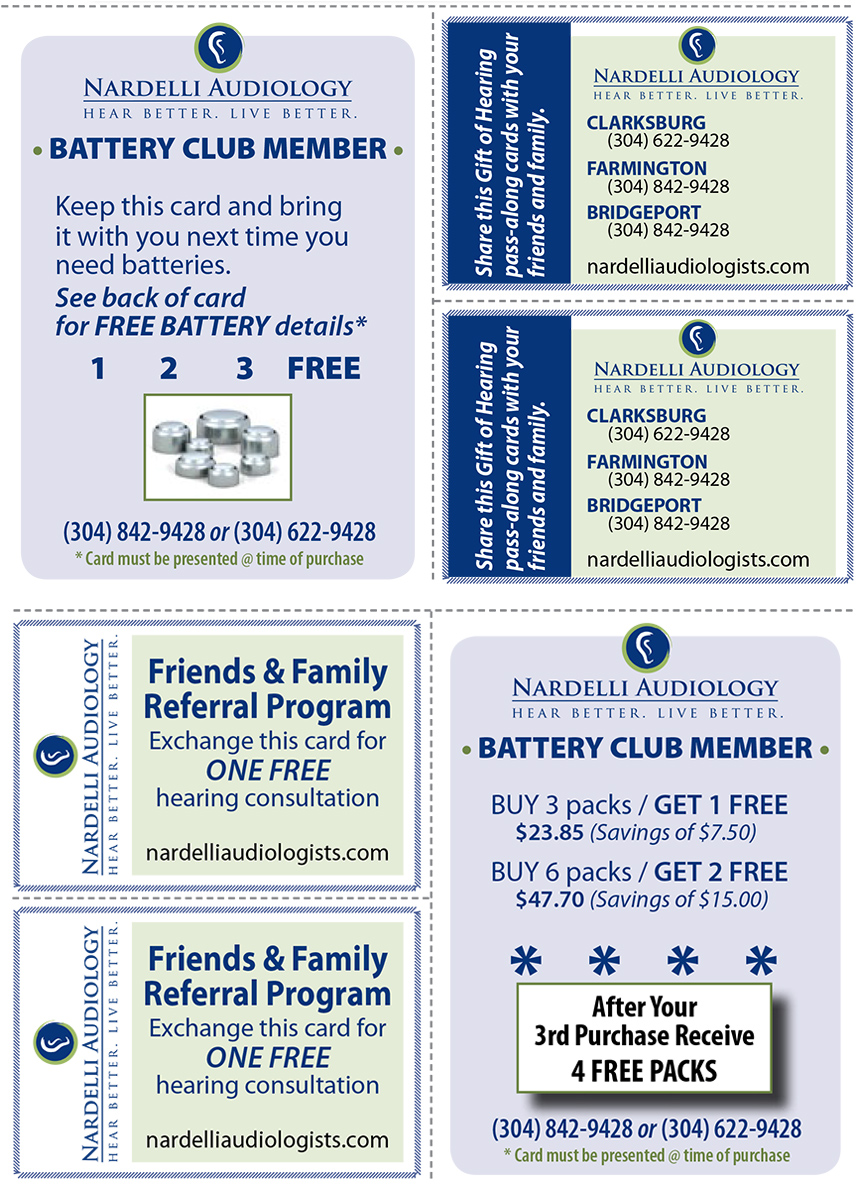 Request a Call Back
Contact your neighborhood doctors for hearing health care today to set up an appointment with an audiology & hearing healthcare professional to discuss your hearing health, hearing aids, and the best way to treat your hearing loss.