When is a hearing aid the right solution for someone with a hearing loss?
Research by the National Council on the Aging on more than 2,000 people with hearing loss has demonstrated that hearing aids clearly are associated with dramatic improvements in the social, emotional, psychological, and physical well-being of people in all hearing loss categories from mild to severe. Specifically, hearing aid usage is was shown to improve the following for people with measured hearing loss:
Earning power
Communication in relationships
Intimacy and warmth in family relationships
Ease in communication
Emotional stability
Sense of control over life events
Perception of mental functioning
Physical health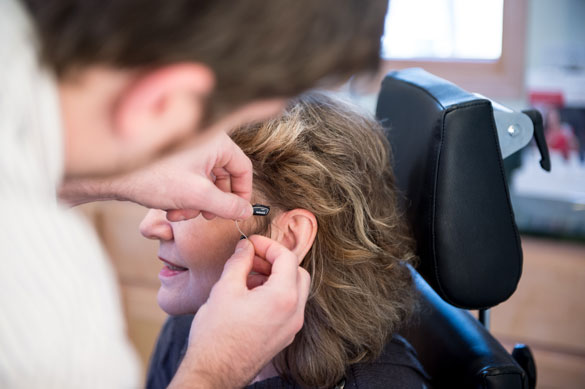 For most people suffering from hearing loss, you've seen your hearing decline very gradually over a period of years. And you probably just got used to it as one side effect of getting older and wiser.

Ready to get back to being a full part of the conversation and enjoying the sounds of life, from the birds outside your house, to your grandchildren, friends and your family? Take the first step by calling our office for a baseline hearing evaluation.
Request a Call Back
Contact your neighborhood doctors for hearing health care today to set up an appointment with an audiology & hearing healthcare professional to discuss your hearing health, hearing aids, and the best way to treat your hearing loss.