Loud Sporting Events Can Lead to Hearing Loss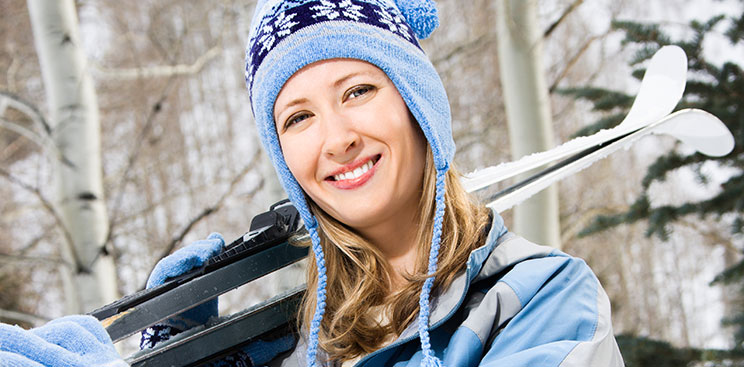 Going to your favorite sporting event and cheering for your team is a wonderful experience! Stadiums are loud venues filled with fans showing their pride in the loudest manner possible. But such loud noise for a prolonged period of time can lead to hearing loss. How do you protect your hearing in this type of event?

The National Institute of Occupational Safety and Health indicates that without proper protection, exposure to 85 decibels of sound for more than eight hours could lead to permanent hearing loss.

A sporting event may be two hours long but your hearing can still be damaged due to the high noise exposure. The only way to ensure your hearing is not affected is by wearing hearing protection.

Protecting your hearing while attending sporting events should become a routine part of your game day activities, just like you would wear sunblock and a hat to protect against sun exposure you should wear earplugs or noise cancellation headphones to protect against noise levels.

For example at NASCAR races you can see fans wearing devices that look like large earmuffs these are designed to block out sound and protect your hearing. Some of these headphones have built in radios that you can wear to hear announcers at the event. For other types of events which are not as loud or where you would feel conscious wearing large headphones you can wear earplugs. Make sure you buy good quality ones and ideally, if you attend this type of event often, you can buy custom made earplugs which are much better for protection than over the counter ones.

If you already suffer from hearing loss it is essential that you continue to protect your hearing. In any event it is recommended that everyone from the smallest baby to older adults protect their hearing at these loud sporting events. Take into consideration the following:
If you attend loud events often hearing protection is essential
Do you have other day to day activities that affect your hearing? Prolonged and continuous exposure can lead to additional damage.
Do you use hearing protection at work or otherwise?
If you are constantly exposed to loud noise it is essential to protect your hearing at all loud events, whether it is your child's basketball game or the Super Bowl, no matter what the event is your hearing should come first. If you think you may be at risk or may already be suffering from hearing loss contact your hearing professional to determine the best protection for you.

If you are prepared ahead of time you will be able to enjoy your favorite events without having to worry about your hearing getting damaged. Take advantage of the winter break and contact Nardelli Audiologists to make an appointment to come in and discuss your hearing protection needs for you and your family, it is never too early to protect your hearing or those of your loved ones. Click Here to Make An Appointment. Happy Holidays from our team to you!