Hearing Devices in Vocational Interviews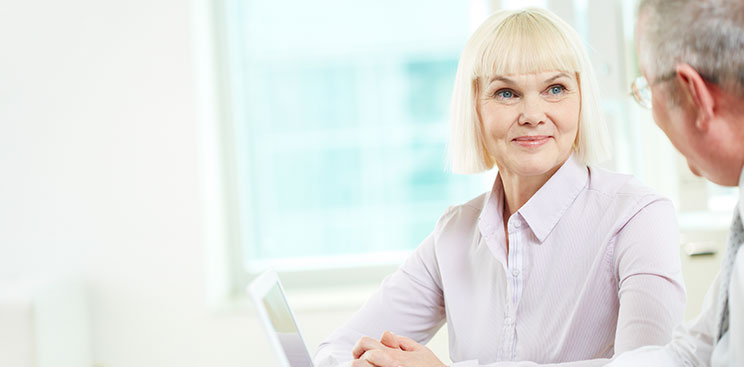 Job interviews are usually stressful without having to add hearing aids to the mix. Lawfully speaking, you do not need to disclose the fact that you have hearing loss to any potential employer if you do not wish to do so. According to the Equality Act 2010, disabled employees are protected from discrimination in the workplace. This means that your potential employer cannot eliminate you on the basis of your hearing disability at any stage, be it cover letters, interview arrangements, application forms, aptitude tests, or job offers.

Recruitment process questions that are health-related are usually used by employers to determine whether your health issues may have a direct impact on your ability to efficiently complete certain tasks on your job. They may also ask these questions to determine whether you require any specified equipment or adjustments such as requiring a hearing loop system. Health-related questions are also utilized by employers for national security reasons and to determine the diversity of employees within the company.

It is important to mention any adjustments that you require at work or during the interview process, since your employer is not required to make any additional adjustments if they are unaware of your disability. Employers cannot be blamed for discrimination in the workplace if they were not informed about your disability.

Make sure you research the company you are about to interview at to increase your knowledge about their workings and improve your confidence. Examine which of your skills and previous work experiences will be useful when it comes to this particular job. Use real-life examples of your superior performance at work despite your hearing impairment. Always remember that having a hearing loss does NOT make you a weak candidate. Focus on your strengths and be realistic about your weaknesses. Self-acceptance and insight are welcomed by companies.

In the case of any adjustments that you require due to your hearing loss, be sure to mention these to your employer prior to the interview so that they can be well-prepared to accommodate you. You can request hearing equipment as well as a quiet, well-lit room for the interview with seats that places you directly opposite to your interviewer. Watch for their gestures and you can enhance your abilities by lip-reading when possible. You can also use your hearing aids during the interview. If you prefer a face-to-face interview rather than a telephonic one, let your employer know in advance.

During telephonic interviews, you may choose to utilize a closed-captioned phone. In this case, notify your interviewer of your usage of this device so that they can be prepared for any gaps that take place between their questions and your responses. You may ask your interviewer to speak slowly or repeat any question at any time so that you can provide accurate answers.

You may decide to share information about your hearing device to let your employer know what to expect when you join the workplace and help them grow accustomed to your unique needs. You can also share experiences of how you successfully created solutions to deal with your hearing loss in various work situations previously. Make sure that you do not dwell too much on your hearing loss and focus primarily on your professional abilities, experience, and skills.

At the end of the day every interview is about obtaining a job, thus focus on your strengths and turn even your hearing loss into a situation which you overcame successfully. Maintain a courteous, confident, and spontaneous demeanor to assure your interviewer that you are the perfect candidate for the job. If you showcase your confidence and have faith in your own capabilities, the chances are your employer will have faith in hiring you as well. All the best!