Hearing Aid Protection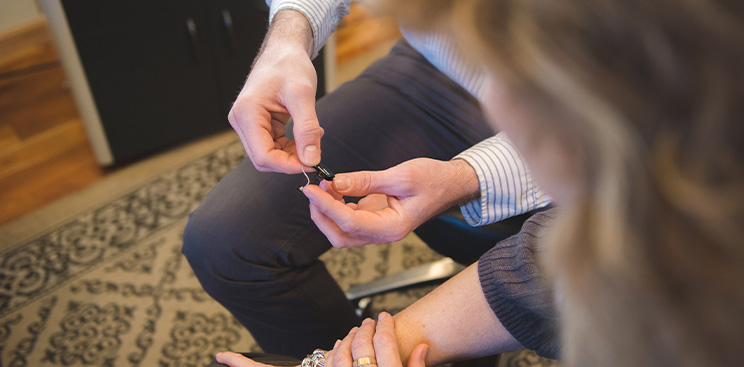 It is great to enjoy the last remaining days of warmer weather before the cold sets in. Make sure you take good care of your hearing aids during these times so that you can make the most out of your hearing experience.

Moisture is definitely not friends with your hearing aids! This is why it is always a good idea to keep your hearing aids away from direct contact with moisture, be it rain or any water from water bodies. Even excessive sweat and humid climate may damage your hearing device by corroding the batteries or damaging the delicate circuitry.

You can always protect your hearing aids from moisture damage by storing them in dry, secure air-tight containers before going for a swim or a visit to the beach. Salt water is excessively corrosive, which is why even a casual splash of sea water may damage your hearing aids. This is why it is a good idea to simply stow them away before heading for a dip in the pool or a splash in the sea.

If you are vacationing at a particularly hot and humid location, or are particularly prone to sweating, make sure you take a dehumidifier along with you. At the end of each day, take out your hearing aids, clean them out with your hearing aid cleaning kit, and run the dehumidifier cycle to get rid of any trapped moisture.

Another common reason for damaged hearing aids is too much heat, which can damage circuitry. This is why it is a good idea to keep your hearing aids at a comfortable temperature to prevent them from coming into contact with too much heat. This is why it is a good idea to stay indoors during the hottest hours of the day. Also refrain from storing your hearing aids in the glove compartments of your car or sunny windows. Always store them in a cool, dry place away from direct sunlight.

There is no shortage of dirt, no matter where you go. Be it the sand from the beach or tiny dust particles, any type of foreign bodies can damage your hearing aids. Be particularly mindful of the chemicals you use when you have your hearing aids on, such as hair sprays, bug sprays, and even sun screen lotions. Always apply any cosmetics before you put on your hearing aids, to avoid harmful chemicals from accidentally coming in contact with your hearing aids.

After applying your cosmetics and sprays, wash and dry your hands thoroughly before putting your hearing aids on. Make sure your hands are clean and free from chemicals before wearing your hearing aids. If you accidentally do end up getting some cosmetic on your hearing aids, remove them from your ears and clean them immediately with your cleaning kit.