Digital Age Means Digital Means to Help your Hearing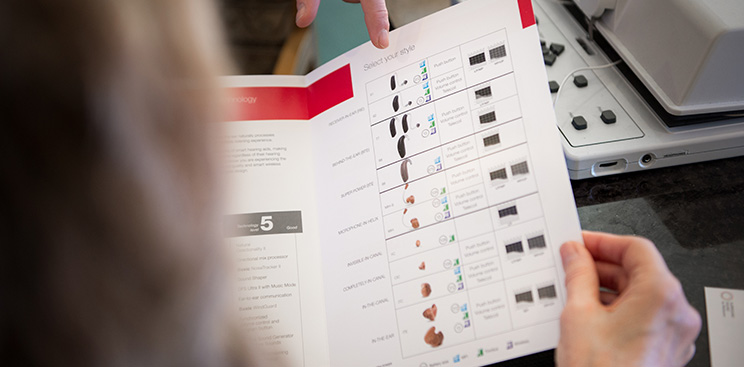 We live in an era where there is an application for pretty much anything! If you have hearing loss but also own an iPhone, you will be able to download several useful hearing-assistance applications.

Waking up in the morning can be a challenge for those with hearing loss. However, you can simply download the Deaf Wake app to help you wake up in the mornings with ease. This application has LED lights and vibration features; it even uses the camera flash. Deaf Wake gives you an audio-visual-tactile series of alarms to make sure you are not late for that morning meeting of yours, all for a grand total of only $1.99!

People with hearing loss often fear for their safety due to their inability to hear the threats in their immediate surroundings. Thankfully, even this problem can easily be remedied with the use of the BeWarned app. This application successfully detects any important sound threats such as screams, or alarms and sirens in the environment and converts these audio threat alerts into visual alert signals.

Additionally, BeWarned also enables you to convert your speech into written format which makes it convenient to communicate rapidly during a crisis situation. This application even has an entertainment feature known as Dance which enhances music with vibration as well as flashing lights. The most exciting fact about this application is that it is available to you absolutely free of cost!

Entertainment can be more frustrating than relaxing with someone with hearing loss. Even a simple task such as listening to the dialogues in a movie can be challenging. Thanks to the Subtitles Viewer! App, you can now enjoy the dialogues of your favorite movies. The application enables you to synchronize your smartphone to any available television or movie screen at the movie theater and displays subtitles to you. This application comes with a free trial period and has an advanced Pro version that is paid. The subtitles are sourced via opensubtitles.org which has a vast database for available subtitles for movies as well as multiple television series. The subtitles are available in four different languages; English and Spanish as well as French and German.

Another important application that can be useful to you is the Jacoti ListenApp. This application is designed to act just like your personal set of hearing instruments so that you can listen to the sounds from your environment or your phone at a more enhanced capacity. The application first requires you to provide the details of your most recent hearing examination and even allows you to take a hearing test that can be taken online.

Based on the results of your hearing test, Jacoti ListenApp customizes your listening environment to suit your specific hearing difficulties. This application is available absolutely free of cost and amplifies sounds just like a hearing aid would. You can use the earphones provided with your iPhone to benefit from this application. This application can even customize each ear separately based on the degree of hearing loss in each individual ear. You can adjust the settings based on your various listening environments. If you are reluctant to get hearing aids, this application can be your next best option!

The digital age brings with it so many benefits for the hearing impaired. No one needs to be left behind simply because of hearing loss. Download the applications mentioned above and you will be able to make the most out of all your surroundings despite your hearing loss.